MONDAYS & WEDNESDAYS 7:15-9:15
| Date | Tournament | Location |
| --- | --- | --- |
| 12/9-10 | FAST Warm Up | Houston |
| 1/13-15 | MLK Invitational | Houston |
| 1/26-28 | Northern Lights NQ | Minneapolis, MN |
| 2/10-11 | Tour Stop II | Houston |
| 2/17-18 | Houston Grand Prix | Houston |
| 3/9-10 | Cross Court Classic | Houston |
| 3/30-4/1 | Red Rock Rave NQ | Las Vegas, NV |
| 4/13-15 | Lone Star Classic NQ | Dallas |
| 5/4-5 | Lone Star Regionals | Houston |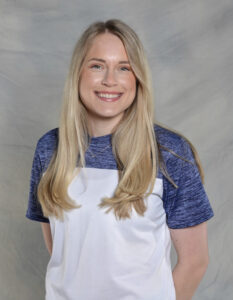 Whitney graduated with a Master of Science in Hospitality Management with an emphasis in sports events from University of Houston. During this time, Whitney was the assistant coach for Lee College in Baytown, TX. She has event production experience in NJCAA and NAIA tournaments and served as a personal liaison to Arthur Blank, owner of ATL Falcons, during Super Bowl LI.
As a college student-athlete, she played four years as a middle blocker at UST and Lee College. She recieved several athletic accolades such as Lee College MVP, NJCAA Region XIV First Team All-Region and All-Conference, Lee College Presidential Volleyball Award, UST MVP, and Red River First Team All-Conference. Whitney finished second in the nation in NAIA for blocks per set her senior season. She currently holds the UST record for blocks per set and total blocks in a season.
Whitney has been with Xcel for ten seasons. In 2021, her 15U team finished 7-0 in the bid division at Lone Star Regionals and qualified for the GJNC, making club and community history. Whitney is a Corpus Christi native and married to her high school sweetheart, Jordan.